The Web Designer For Local Businesses
Ever wondered how you could take your business to the next level with a website? Well, look no further. WD Explored is here for all the web design needs of local business. With a vast amount of knowledge and experience in web design, I can help you take your business from strength to strength. No matter your website needs, I am here to help you through it all.
Web Design Services
Do you want to move your business off Facebook? Or maybe you're not too happy with your current website? WD Explored can help and support you in all parts of the web design process. The range of services I provide can develop and enhance a brand new platform for your business, all while keeping with your specific business goals and objectives.
It can be a tricky process to transfer your business from a social media platform to your very own website. So, I'm here to do the hard work for you. And if you already have a website? I can help with optimising your website to be the very best it can be.
One of the key aspects of business in an increasingly online world is making sure your SEO is top grade. And this is another aspect I can help with. I can provide a full audit of your website, and then advise on how to improve your ranking and site usability.
After setting up and designing your website, I dont just leave your business to fend for itself. I have a comprehensive website care plan that provides regular website maintenance. I take care of your website, so that you can focus on running your business.
What our customers have to say 
I love WD Explored as they make sure my website is safe and secure so I can focus on my customers
Greg helped me build, and optimise my website, I would recommend him to anyone looking for their first website.
Is your website ranking locally?
You can download my free guide which covers the key points on how you can improve your local SEO, helping your business really stand out. Ranking high on search engines, like Google, will do wonders for bringing customers to you.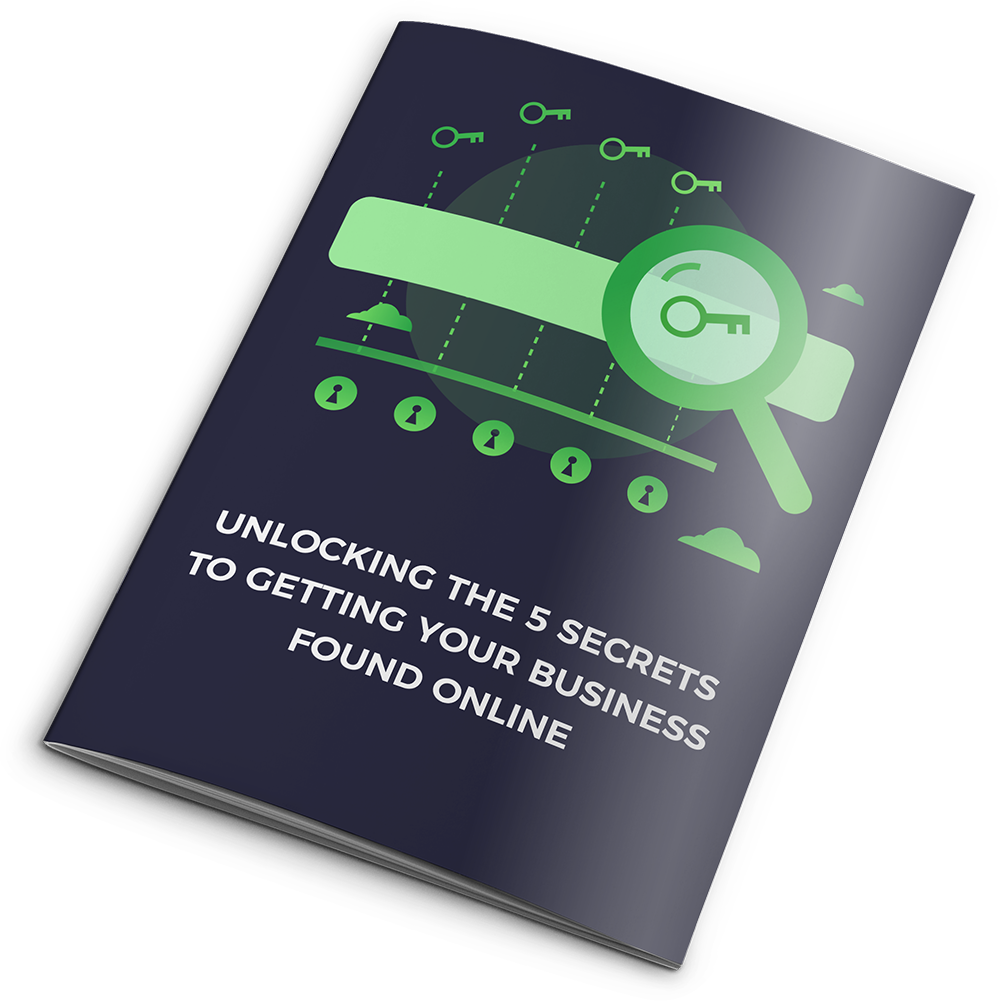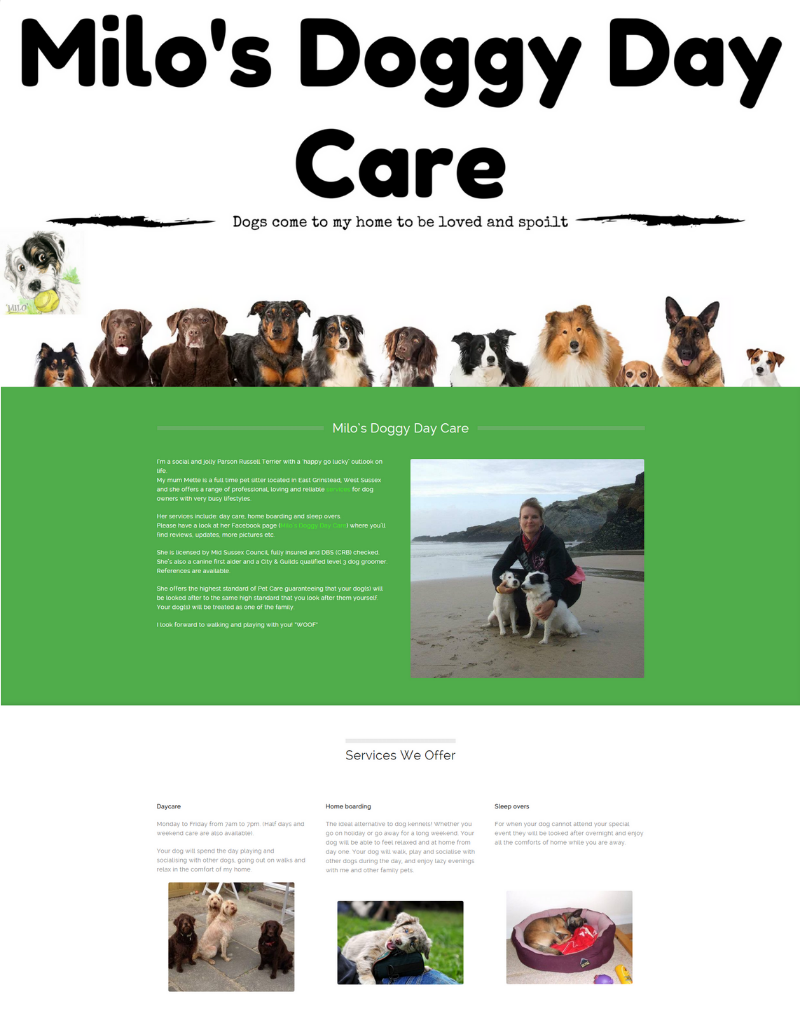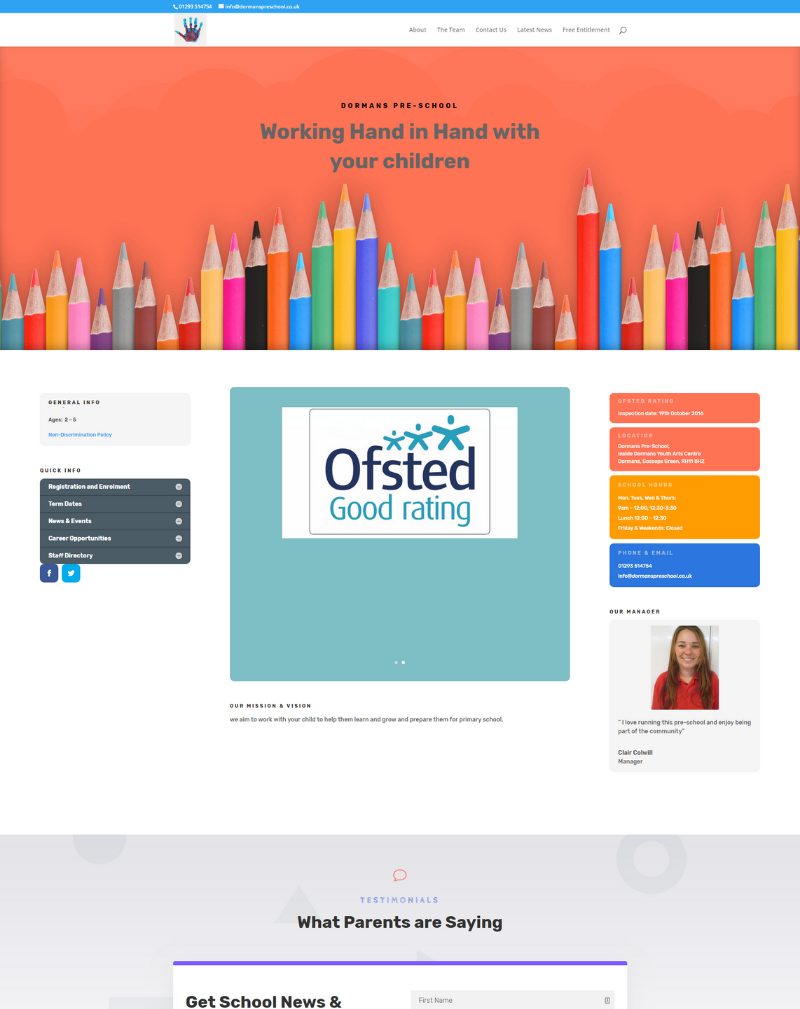 Dormans Pre-School Crawley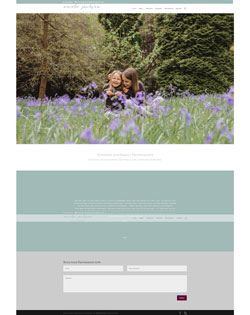 Nicola Jackson Photography